Show and Tell Spring Gathering
Gloria Reeves shows a Alzheimer's Quilt she had framed.
Tracy Jackson shows some of Louise Hatchers' quilts.
Another one of her quilts —
The last quilt they showed was this cat quilt.
Nancy Losure showed her machine pieced hexagon quilt. She teaches workshops on this technique.
Nancy also showed her interleave quilt.
Charlotte Taylor showed her Star Storm quilt made from the Northwind block.
Carol Punday showed this star quilt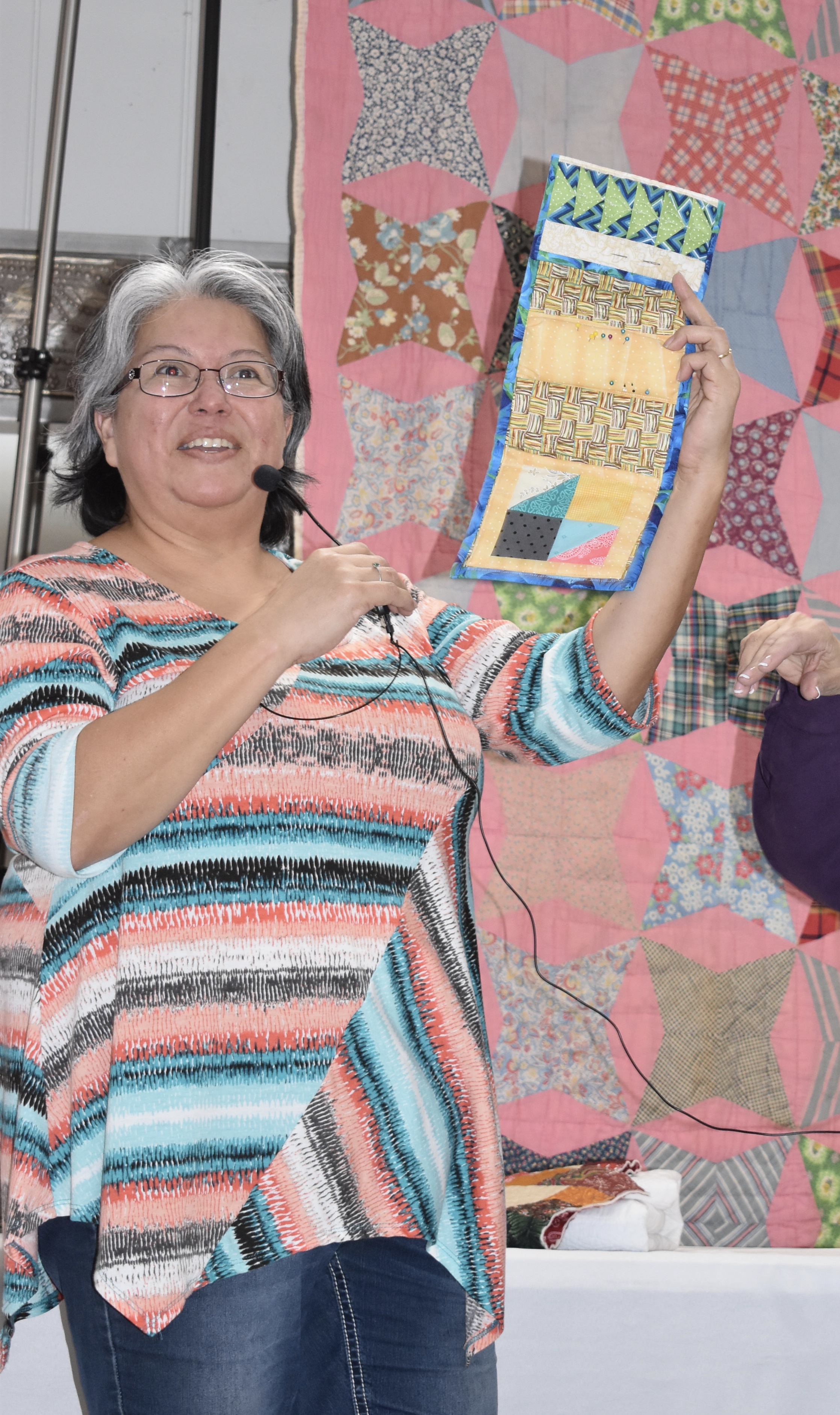 Needle case made from crumbs by Naomi Perry
Naomi Perry shows her Mountain Quiltfest challenge quilt.
Naomi also showed this hand quilted free motion baby quilt or wall hanging
Francine Vickers showed her Violet Craft Giraffe quilt top.
Francine also showed her rendition of Violet Crafts' Elephant Abstraction Quilt.
Jenny Reed showed an antique quilt top called Jack in the Pulpit and shared a letter Martha Skelton wrote about it.